12/28/11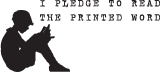 A wie…
Armstrong, Kelley – Die dunklen Mächte: Höllenglanz
B wie…
Benkau, Jennifer – Dark Canopy
Belitz, Bettina – Linna singt
Bick, Ilsa J. – Ashes 02
Bilen, Tracy – Wie der Vater so der Tod
Blazon, Nina – Zweilicht
Black, Yelena – Dance of Shadows
Blake, Kendare – Anna im blutroten Kleid
Bliefert, Ulrike – Elfengrab
Bomann, Corinna – Und Morgen am Meer
Boyne, John – Der Junge mit dem Herz aus Holz
Bowman, Erin – Taken
Bradley, Alan – Flavia de Luce: Mord im Gurkenbeet
Bray, Libba – The Diviners
Brody, Jessica – Unremembered
Bronté, Emily – Wuthering Heights
Butler, Sarah – Ten Things I've learnt about Love
C wie…
Cass, Keira – The Selection
Christopher, Lucy – Ich wünschte, ich könnte dich hassen
Colasanti, Susane – When it happens
Condie, Ally – Cassia & Ky: Die Ankunft
Couvillon, Jacques – Chicken dance
Creagh, Kelly – Nevermore
D wie
Dashner, James – Die Auswerwählten: Im Labyrinth
Derting, Kimberly – Desires of the Dead
Dibben, Damian – Jake Djones und die Hüter der Zeit
Driza, Debra – Mila 2.0 (#1)
Duff, Hilary – Elixir
E wie…
Engelmann, Gabriella – Goldmarie auf Wolke 7
F wie…
Fitzpatrick, Becca – Silence
Frankel, Jordana – The Ward
G wie…
Garsee, Jeaninne – The Unquiet
George, Elizabeth – Whisper Island: Sturmwarnung
Grieck, Gernot – Königskinder
Goldmann, William – Die Brautprinzessin
H wie…
Harrington, Kim – Perception
Heitmann, Tanja – Traumsplitter
Hertz, Anne – Wunderkerzen
Hertz, Anne – Wunschkonzert
Hobbs, Roger – Ghostman
Hocking, Amanda – Switched
Hoffman, Alice – Green Heart
Hooper, Mary – Geheimnisvolles Vermächtnis
Houck, Colleen – Kuss des Tigers: Eine unsterbliche Liebe
I wie…
J wie…
Jarzab, Anna – Das kalte Herz der Schuld
Jarzab, Anna – The Opposite of Halleluja
James, E L – Fifty Shades Freed
Jones, Carrie – Finsteres Gold
Johnson, Maureen – In the Name of the Star
Jordan, Sophie – Firelight: Brennender Kuss
K wie…
Kagawa, Julie – Das Geheimnis von Nimmernie
Kizer, Amber – Meridian: dunkle Umarmung
Kuhn, Krystyna – Das Tal 2.3
L wie…
Levithan, David – Boy meets Boy
Lucas, Marie – Zwischen Ewig und Jetzt
M wie…
Mafi, Tahereh – Shatter me
Matson, Morgan – Amy & Roger's  Epic Detour
Matson, Morgan – Second Chance Summer
McGarry, Katie – Pushing the Limits
McKay, Emily – The Farm
Mlynowski, Sarah – 10 Dinge, die wir lieber nicht getan hätten
Moser, Anette – Wenn auch nur für einen Tag
Moyes, Jojo – Me before you
Moyes, Jojo – The Girl you left behind
N wie…
Nicholls, David – Ewig Zweiter
Nicholls, David – Zwei an einem Tag
O wie…
O' Brien, Gara – Die Stadt der verschwundenen Kinder
P wie…
Pfeffer, Susan Beth – Die Verlorenen von New York
Pfeffer, Susan Beth – Das Leben, das uns bleibt
Pilz, Andrea – Zurück nach Hollyhill
Plum, Amy – Die for me
Poznanski, Ursula – Saeculum
Q wie…
R wie…
Reeves, Dia – Bleeding Violet: Niemals war Wahnsinn so verführerisch
Ruebenstrunk, Gerd – Arthur und die Stadt ohne Namen
Robb, Andy – Geekhood: Encounters of a Girl Kind
Roberts, Jeyn – Dark Inside
Rosoff, Meg – Oh. Mein. Gott.
Rowell, Rainbow – Eleanor & Park
Ryan, Amy K. – Sternenfeuer 01
Ryan, Amy K. – Sternenfeuer 02
S wie…
Salvi, Manuela – Tod oder Liebe
Schacht, Andrea – Kyria & Reb: Bis ans Ende der Welt
Schmidt, Heike E. – Purpurmond
Schulz, Cara Lynn – Spellbound
Schulz, Cara Lynn – Spellcaster
Simmons, Kristen – Artikel 5
Singer, C.M. – Und der Preis ist dein Leben I
Smith, Jennifer E. – You are here
Smith, Jennifer E. – This is what happy looks like
Sparks, Nicholas – Wie ein Licht in der Nacht
Spotswood, Jessica – Born wicked
Stasse, Lisa M. – The Forsaken #1
Stockett, Kathryn – Gute Geister
Suma, Nova R. – Imaginary Girls
T wie…
Taylor, Laini – Days of Blood and Starlight
Thiemeyer, Thomas – Der Palast des Poseidon
Thiemeyer, Thomas – Das verbotene Eden: Logan und Gwen
U wie…
V wie…
Vincent, Rachel – Soul Screamers 2: Rette meine Seele
W wie…
Walton, Jo – Among Others
Wendig, Chuck – Blackbirds
White, Kirsten – Mind Games
Wild, Rebecca – Verräter der Magie
Wylie, Sarah – All these lives
X wie…
Y wie…
Z wie…
Zafón, Carlos Ruiz – Der Schatten des Windes
Zielin, Lara – The Waiting Sky
Zink, Michelle – A Temptation of Angel
div. Autorengespanne
D. Levithan/J. Green – Will Grayson, Will Grayson
Who done it? – Anthologie
= die Warteschleife wird momentan überarbeitet!